5mm OZD Lens Customization
Paragon CRT® & Paragon CRT Dual Axis®
Now the power to decrease treatment zone size is in your hands.
More and more Ortho-K practitioners are discovering the benefits of a decreased back Optic Zone Diameter (OZD). Now CooperVision Specialty EyeCare gives you the power to customize!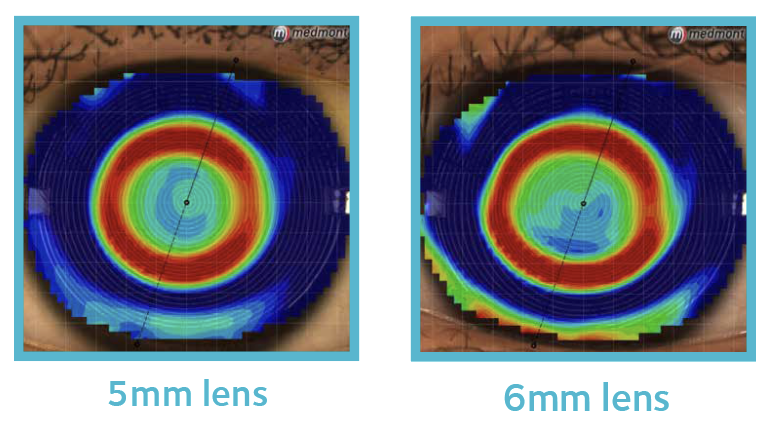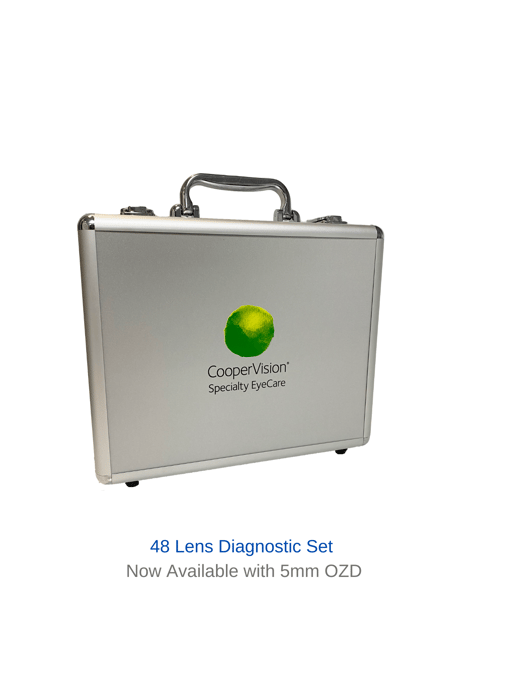 Decreased Treatment Zone Size
A proven, statistically significant reduction in topographic treatment zone diameter.1
Rapid Onset
Clinical results show 0.43D more myopia correction at 1-day visit.1

Enhanced Paracentral Steepening
Experience increased paracentral corneal steepening compared to larger optic zone designs.1
1. FDA Approval Letter. 2. Berkeley clinical study, data on file, 2021
5mm OZD Quick Tip
Watch this Myopia Minute to learn about the benefits of decreased back optic zone diameter with 5mm OZD lens customization for Paragon CRT® and Dual Axis®.
Introduction to 5mm OZD Customization
In this video, Drs. Maria Liu and Leah Johnson introduce 5mm ODZ Lens Customization with an in-depth case study.
Interested in learning more?
Click the link to watch the full collection of 5mm OZD videos: 5mm OZD Collection
Fit with 5mm on the Paragon CRT® Calculator App!
The Paragon CRT® Calculator App is a multifunctional, mobile app that empowers practitioners and makes fitting CRT easier than ever before!
Download the Paragon CRT®
Calculator App Today!
Fill out the form below to enhance your ability to positively impact your patients' lives and stand out with 5mm OZD lens customization from CooperVision Specialty EyeCare.
* By completing this form, you agree to receive marketing communications and to be contacted by a representative from CooperVision Specialty EyeCare.